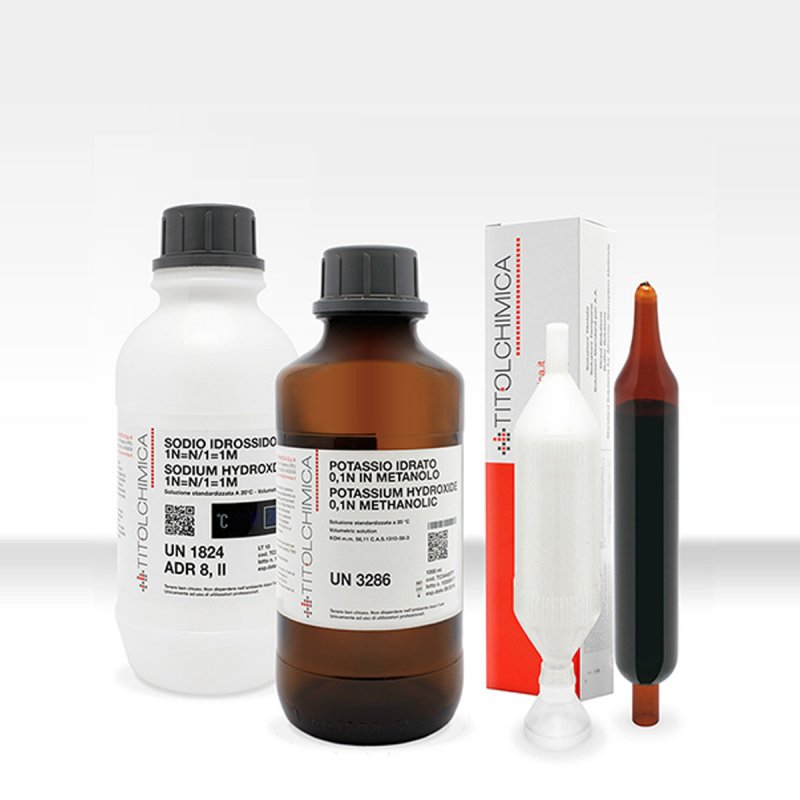 Titrated Solutions
From the analytical technique of Titration come our name and our range of titrated solutions, which we believe is now the widest in the market. Precision, the production of solutions that must be exact by definition, is our mission, our pride and our daily challenge for safety and customer satisfaction.
The variants of acid and basic concentration, titrated solutions for non-aqueous environments, Karl Fischer reagents, the different packaging possibilities from a few ml to 1000 litre tanks, bag-in box packages, constitute a unique offer on the market.
Ask for information about "Titrated Solutions ()"
Do you need help? Fill in the form to contact us